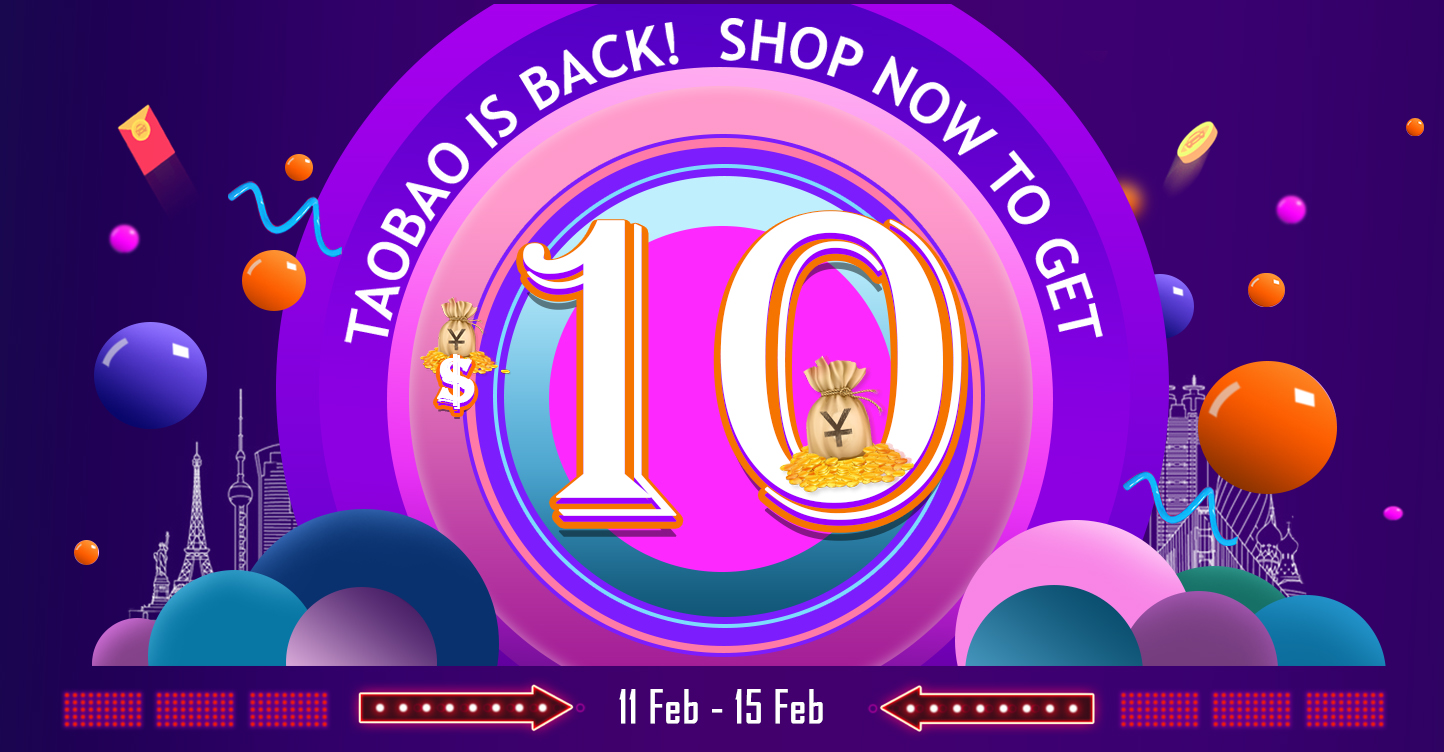 Dear valued customers:
Taobao is back!! Order Now to win SGcoupon, First come First served, only the first 20 people each day can get SGcoupon by shopping with us any amount.
Place your purchase order (1st payment) from 11th Feb to 15th Feb, and you have a chance to get S$10 worth of SGcoupon by being the first 20 people to complete the purchase order each day.
Total
S$1,000
worth of SGcoupon! Try your luck right now by placing purchase order!
*Terms & Conditions:
1.
This activity is valid from 11th Feb 2019 to 15th Feb 2019;
2.
This activity is applicable to "Buy-For-Me" and "SmartShop" only;
3.
Each SGshop Malaysia Account is entitled to ONE "SGcoupon" only;
4.
SGcoupon will be credited to your "E-coupons" account at every morning 10am;
5.
If the customer cancels an order that is placed during the promotion period, the SGcoupon that is given will be void of use.
6.
SGcoupons can only be used to offset Service Fees;
7.
Refer
SGcoupon
for more information;
8.
Check Fees at
Cost&Fees
;
9.
SGshop reserves the right of final explanation.
Enjoy Shopping,
SG
shop