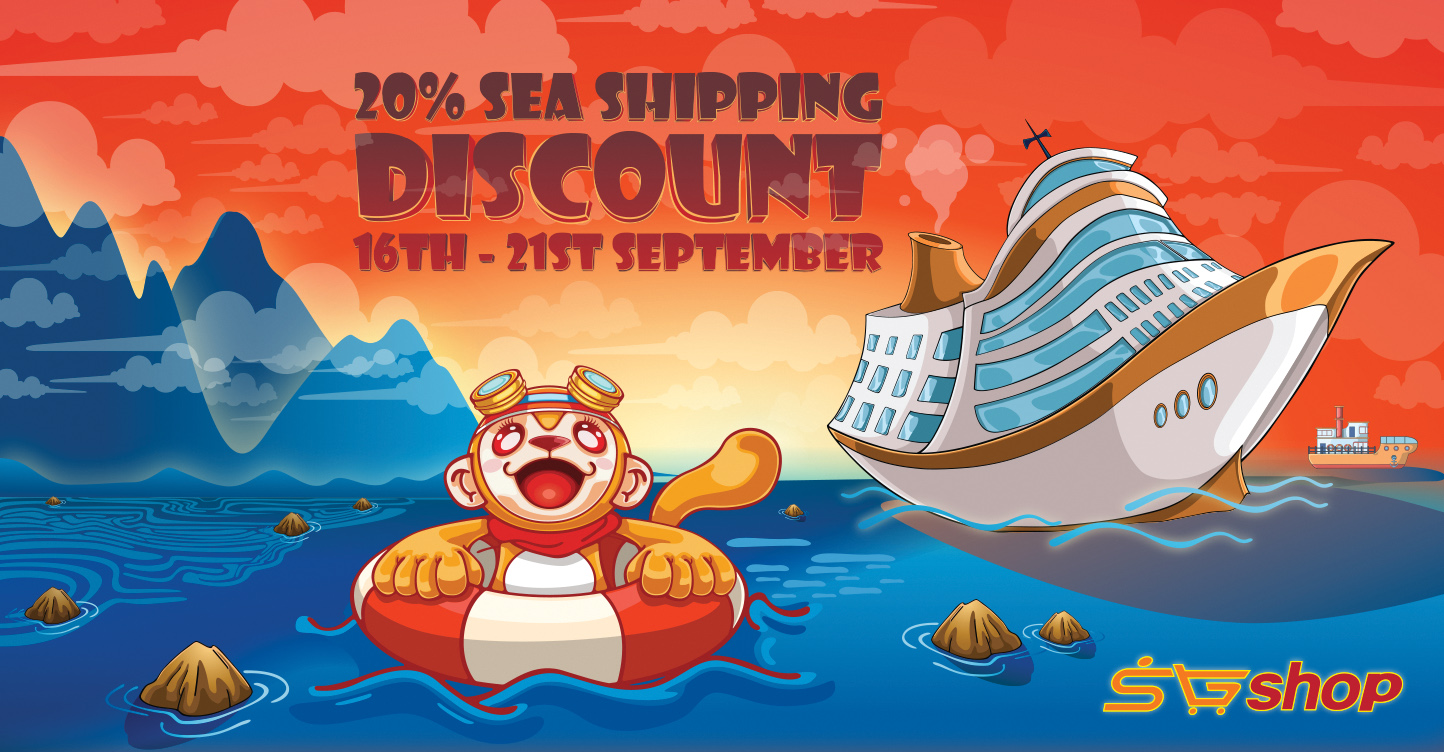 Dear valued Customers,

Too expensive if you want to ship bulky items? Sea Shipping Discount for you to buy with lower shipping cost.

Submit your "Buy-For-Me" (First Payment) and "Ship-For-Me" Order during 16th September 2019 to 21st September 2019, you could enjoy 20% Sea Shipping Discount when you submit for Delivery Order~!

Shop now and Enjoy the promotions! ~ SGshop deliver to you ^^
Hot Items:
1. Mini Projector : www.sgshop.com.my/taobao/tao-bao/details?tbid=588088935836
2. Sport Pants : www.sgshop.com.my/taobao/tao-bao/details?tbid=589415377231

*Terms & Conditions:
1. This activity is valid from 16th September 2019 to 21st September 2019;
2. This activity is applicable to "Buy-For-Me" and "Ship-For-Me" only;
3. This activity is applicable to "Normal Sea" and "Economy Sea" only;
4. Order must be submitted within activity period to enjoy the promotion;
5. Order placed within activity period cannot be consolidated into same parcel with other orders NOT placed within activity period, or the discount will not be applicable;
6. Refer Cost and Fees for more information.
7. SGshop reserves the right of final explanation towards this activity;

Enjoy Shopping,
SGshop