Dear valued customers,

Please be informed again that our China Warehouse was moved to a new location:
广州市白云区石井镇白云湖街道 大冈西街54号巽伟创意园A栋二楼211号

As stated in our previous email dated 7 Jan 2019, you are now seeing the new forwarding address for China Ship-For-Me service on our website.

Therefore, to ensure smooth operation for your China Ship-For-Me orders, kindly get the updated forwarding address here: https://www.sgshop.com/zgou/order/address


In addition, there was also Change of Delivery Submission Procedure for China Buy-For-Me and SmartShop orders as stated in our previous email dated 3 Jan 2019 - You can now submit delivery order when the items arrive at our China Warehouse. In this case, we can lower the operation cost and thus keeping our shipping fee competitive to the current market rate.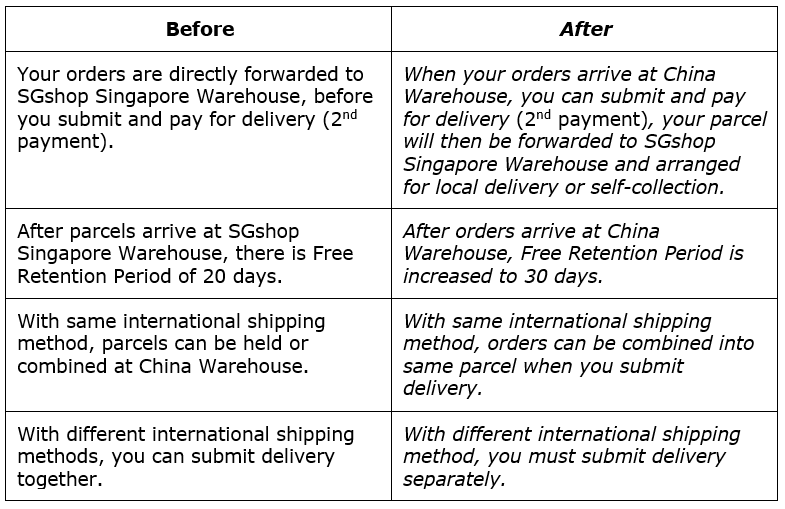 Nevertheless, thank you all the while for supporting SGshop!


Yours Sincerely,
SGshop