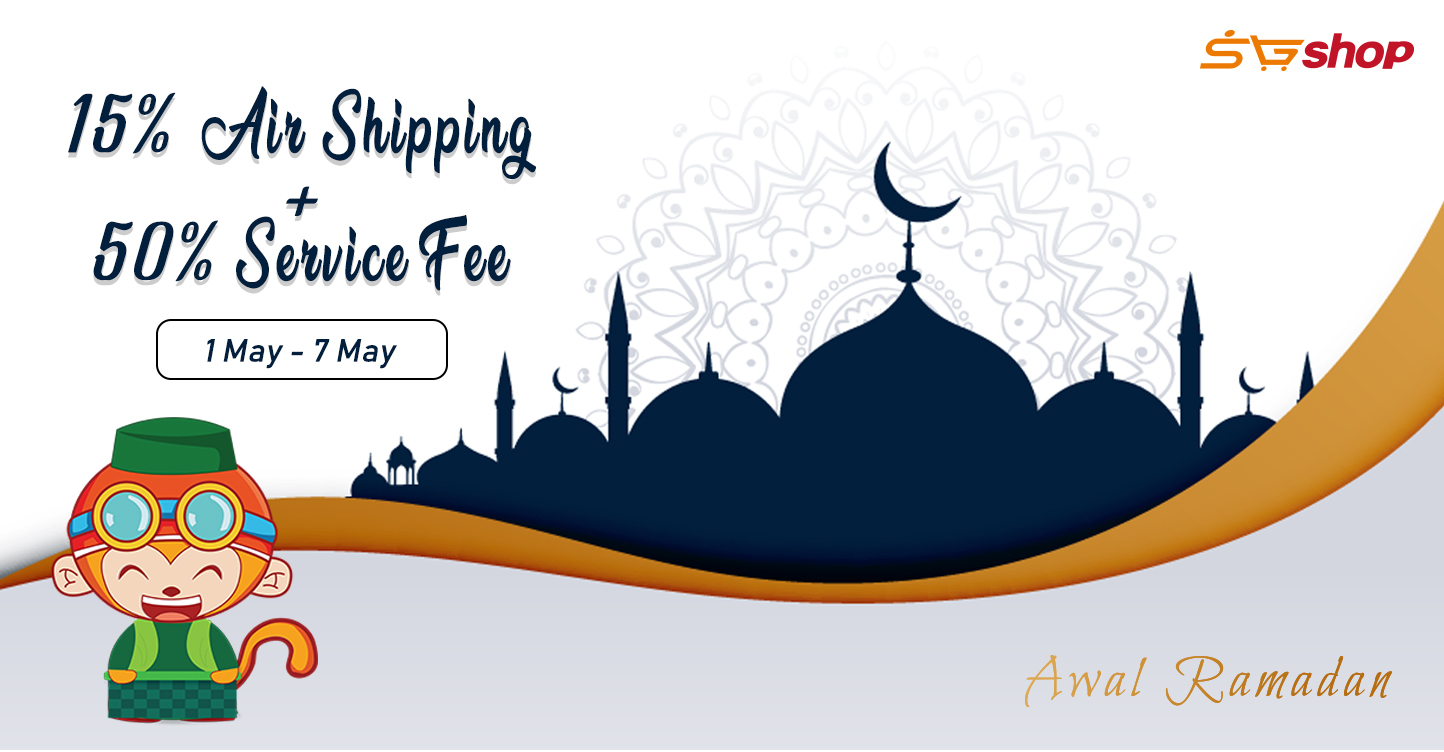 Dear valued customer:

What's on your mind when talking about "Ramadan"? Kuih-Muih Melayu? Delicious food? Vacation? Or Eid al-Fitr?
No..! No..! No..!, That's not only these and something more interesting is here!!

Place your purchase order (1st payment) from 1st May to 7th May and you could enjoy 15% Air Shipping Off + 50% Service Charge Off** when your total purchase amount reaches SGD$100 or above.
Let's count down for the Eid al-Fitr~ Oh Yeahhhh, that's cannot wait anymore

*Terms & Conditions:
1. This activity is valid from 1st May 2019 to 7th May 2019;
2. This activity is applicable to "Buy-For-Me" and "SmartShop" only;
3. This activity is applicable to "Economy Air" and "Special Air" only;
4. Purchase Order must be placed and paid within activity period to enjoy the promotion;
5. Purchase Order placed within activity period cannot be consolidated into same parcel with other orders NOT placed within activity period, or the discount will not be applicable;
6. Refer Cost and Fees for more information;
7. SGshop reserves the right of final explanation towards this activity.


**More excitement for our May Sale, click to Get Mad for May Promotions, and plan your shopping ahead!

Enjoy Shopping,
SGshop