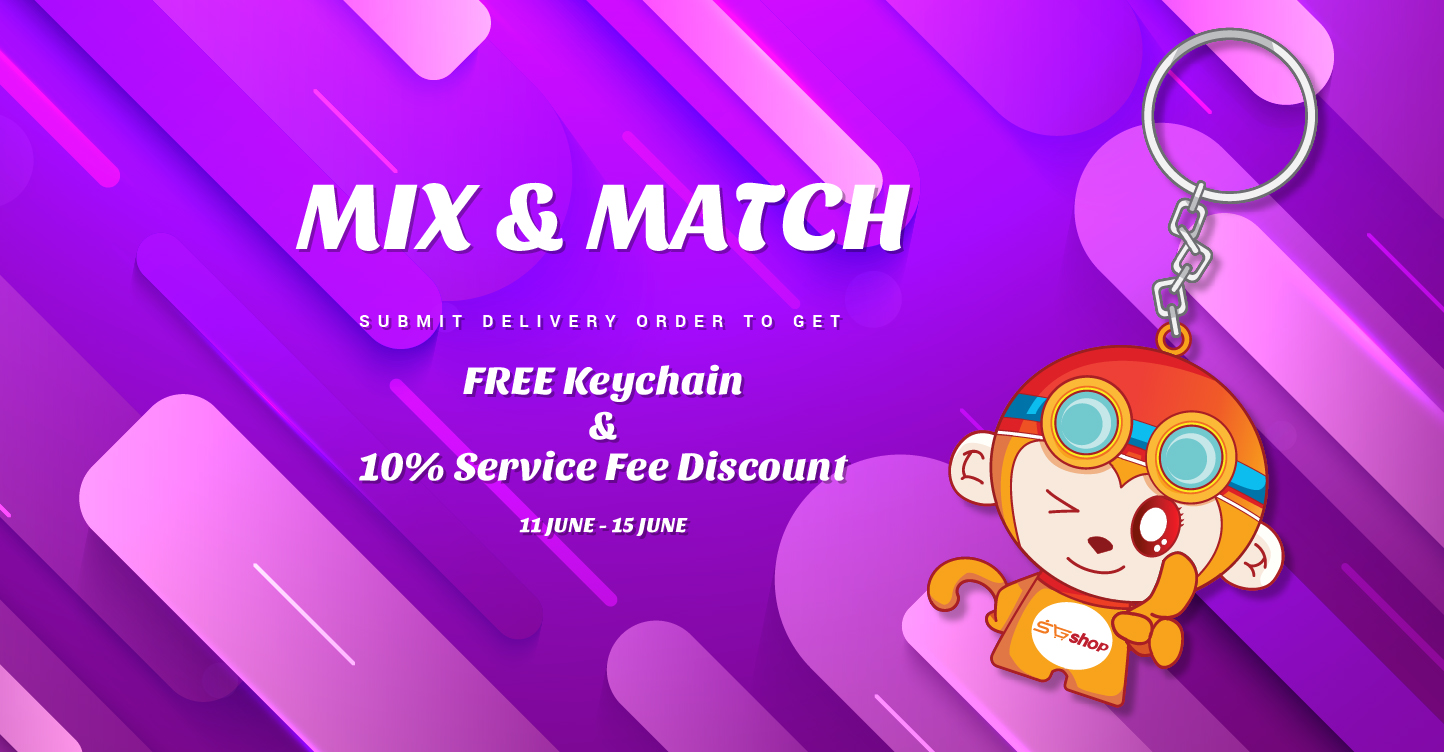 Dear Valued Customers,

Yippee~~ Do you like the mascot of SGshop, GIGI? Limited Edition of GIGI keychain is available in SGshop right now!! No need to buy and we gift you~~

You only need to submit the delivery order (2nd payment) during 11th June to 15th June, you could get ONE Gigi keychain and 10% service fee discount** The keychain will be attached into your parcel and send over to you~

Hey, it is first come first served as quantities of Gigi Keychain is very limited~!! Soooo, let shopping now and submit delivery order during the promotion period as mentioned!!

*Terms & Conditions:
1. This activity is valid from 11th June 2019 to 15th June 2019;
2. This activity is applicable to "Buy-For-Me" service only;
3. This activity is applicable to all international shipping methods;
4. This activity is applied to delivery order (Second Payment) only;
5. Delivery Order must be submitted and paid within activity period to enjoy the promotion;
6. One delivery order (Parcel ID) with 2 items or above is eligible to one Gigi keychain and 10% service fee discount;
7. SGshop reserves the right of final explanation towards this activity;

Enjoy Online Shopping,
SGshop