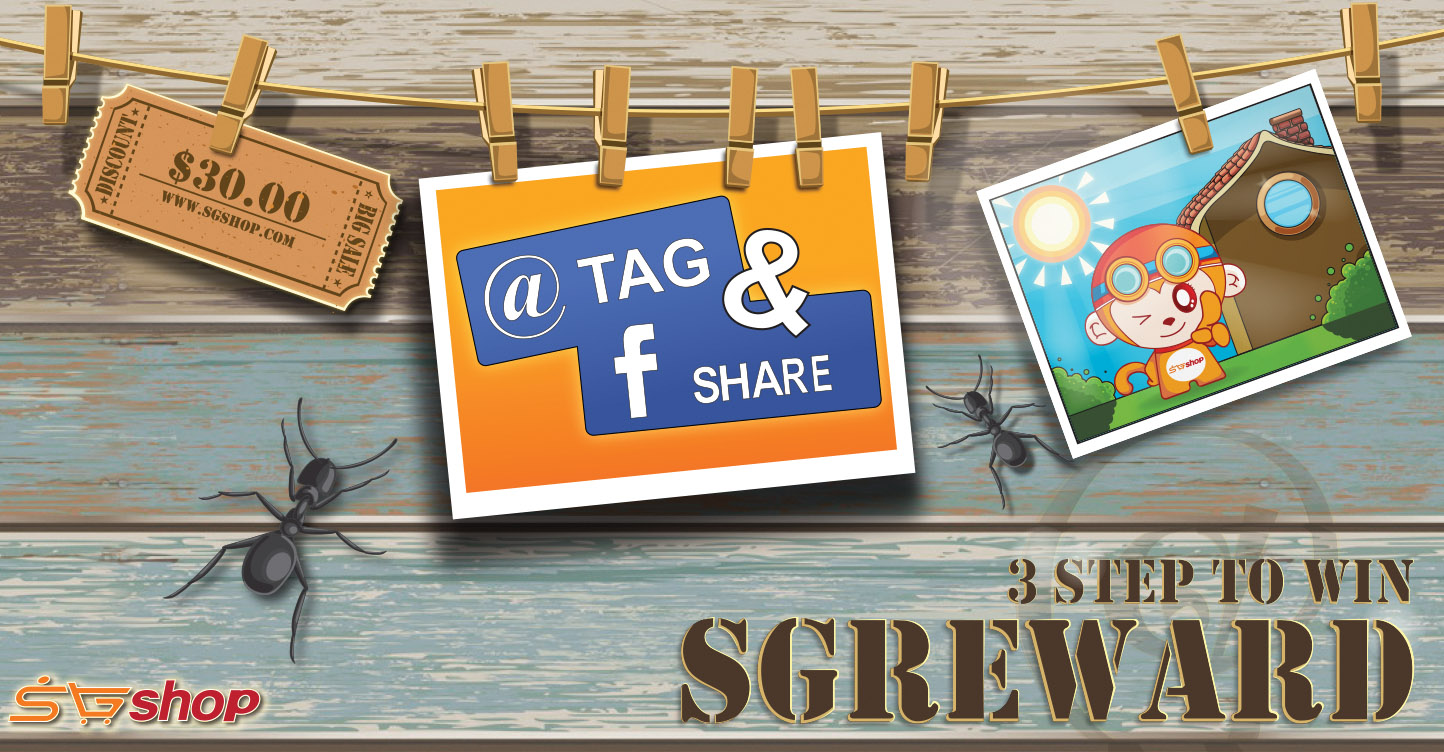 Dear valued customers:

Chances to win SGrewards, come and join us now! Check on the event post on our Facebook page (https://www.facebook.com/SGshop.com.sg/) and complete the 3 simple steps, you have chances to win SGreward and use it to shop on our website!

Users need to check on our Facebook page (SGshop) from 25th July to 30th July, complete 3 simple steps as below, you might have chances to win SGrewards worth up to $30:
1. Like our Facebook page (SGshop)
2. Tag 3 friends and shout out the event slogan under the Event Posting.
3. Share the Event Post to Your Facebook as Public

Shout out the Event Slogan: XXX (Tag Your 3 Friends), Let's Purchase Online through SGshop!! (Your SGshop Account Username)

For those SGshop users, who haven't LIKE and FOLLOW our Facebook page, Follow us now! Once you get the prize, we will credit in your SGshop account for you to shop!

*Terms & Conditions:
1. This activity is valid from 25th July 2019 to 30th July 2019;
2. This activity is applicable for all Facebook users, users just need to complete the 3 simple steps as mentioned, you will gain chances to win the SGreward;
3. We will announce the prize winners (3 users) in our Facebook Page on 1st August 2019;
4. SGreward will be credited to your SGshop account;
5. For those users who didn't complete the 3 simple steps and no register an account in SGshop are not qualified to participate this event.
6. SGreward can only be used to offset item price;
7. Refer SGreward for more information;
8. Check Fees at Cost & Fees ;
9. SGshop reserves the right of final explanation.


Enjoy Shopping,
SGshop