Dear valued Customers,

The long awaited 11.11 Shopping Festival is around the corner, are you excited?!! Massive discount and new product launch are happening everywhere on this day, but, you do not need to wait until 11 Nov. PRE-ORDER with us, and we will grab the 11.11 discount on your behalf.

Pre-order and pay for 'Buy-for-me' or 'Smartshop' orders during 1 Nov – 10 Nov to enjoy 20% off Sea Shipping Fee AND 11% Air shipping Fee AND Free Service Fee*! We will then place these orders to sellers on 11 Nov in order to entitle for massive discount given by seller and platform.
Pre-order, sit back and relax!!

Note: "Pre-order" option can be switched on and off at "confirm order details" page, which is the step after you select item on "My Cart".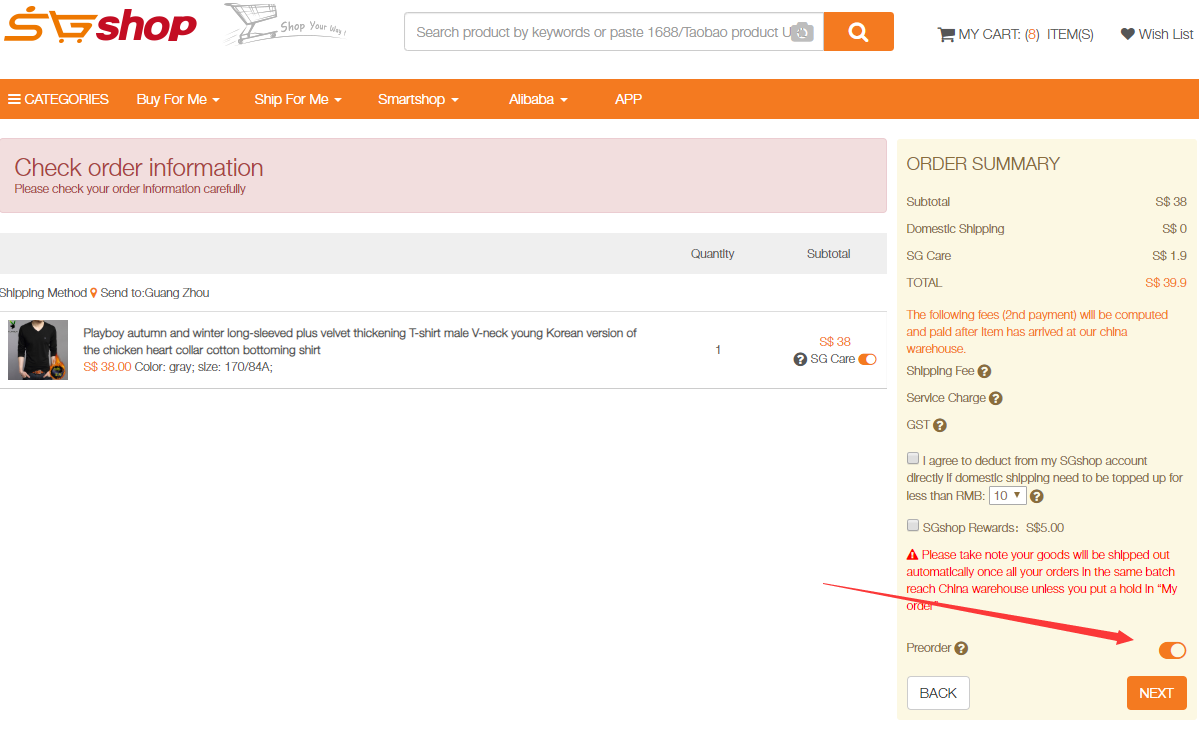 *Terms & Conditions:
1. 'Buy-for-me' or 'Smartshop' Pre-order must be placed and paid during 1st November to 10th November 2019 to entitle to this promotion.
2. "Pre-order" option must be switched ON when placing purchase order (the step after my cart and before payment), available on website only.
3. Pre-ordered Items will not be processed until 11th November 2019.
4. In case of logistics congestion, orders placed during this promotion period may be processed slightly slower than usual, kindly expect the shipping time to be longer.
5. Pre-orders placed under this activity cannot be consolidated with other orders into same parcel, or the discount will not be applicable.
6. Refer Cost and Fees for more information.
7. SGshop reserves the right of final explanation.

Enjoy 11.11 Shopping,
SGshop