Inspection
The inspection service will check that the quantity, colour, and size of the items tally with what you have ordered. We also check for obvious and visible defects.
We cannot, and do not, check for the quality, authenticity, and functionality of a product.
Please read reviews about the seller and their products before adding the item into your cart.
* Note: Buy For Me: Inspection service is included the service fees.
* Note: Ship For Me: Inspection will be done according to the your remarks, at $3 per ID.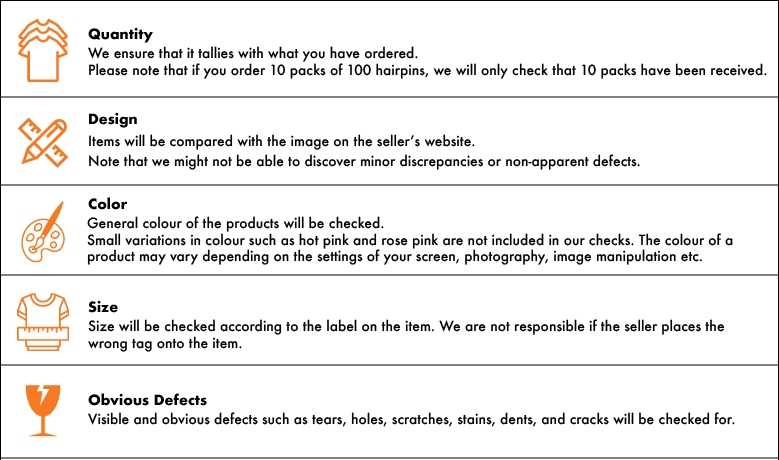 * Note: For purchases below 50 yuan per unit price, only quantity will be checked.

* Note: For bulk orders, random spot checks will be conducted. We can only ensure about 95% accuracy in quantity.